Frederick Institute of Technology (FIT) is an energetic and vibrant higher educational institution. It is registered with the ministry of education and is one of the largest private institutions in the Republic of Cyprus. It offers a broad range of diploma, degree and master courses in the areas of science, engineering, business, tourism, arts, media and education. In selecting FIT you will be joining one of the oldest higher educational institutions in Cyprus. Founded in 1965 the institute is well respected nationally and internationally for its tradition of academic excellence and leading edge research. FIT functions from two campuses, one in Nicosia and another in Limassol.
FIT Nicosia Campus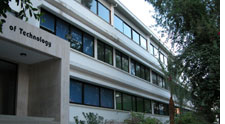 The FIT campus in Nicosia is the oldest of the Institute's locations. The main building at Pallouriotissa area of Nicosia is situated two kilometres from the centre of the town and provides students access to interesting and stimulating sites such as monuments, museums, archaeological sites, galleries and beautiful parks. Besides being the capital of Cyprus, Nicosia is also the largest city of the island. The FIT campus in Nicosia is based on several buildings, all within walking distance from each other and has excellent facilities. Lecture halls, classrooms, science laboratories, art and craft studios, workshops, offices, a fitness centre, and a cafeteria. Close by is a modern purposely designed building which accommodates a well equipped library with its specially developed resource centre.
FIT Limassol Campus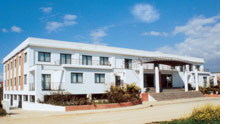 Limassol is the second largest city in Cyprus and is located on the southern coast of the island. Students of the FIT campus in Limassol have the opportunity to visit archaeological sites, lovely beaches and mountains in the surrounding area. The FIT Campus in Limassol has been in operation since 1987 and moved to a new specially developed site in 1996. The campus comprises classrooms, laboratories, a library, as well as administrative and recreational accommodation.